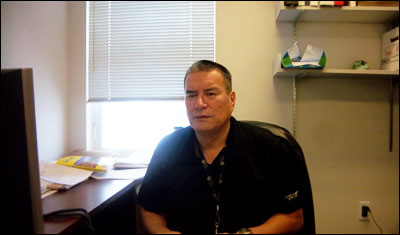 JSCN Housing Manager, Martin Moostoos.
JSCN Housing:
Phone: (306)-864-3636
Fax: (306)-864-3336
Address: P.O. Box 1059 Melfort SK. S0E-1A0


Mission Statement:
It is the position of the Chief and Council of the James Smith, Peter Chapman and Chakastapasin that every Band member has the right to accommodation suitable to their needs. In order to attempt to meet this commitment the Three Nations has entered into anumber ofagreements with Canada Mortgage and Housing Commission (CMHC) and Indian and Northern Affairs Canada (AANDC) to provide low rent accommodation to its Band Members.

Housing plays an important role in the functioning of the community. Not only does it fulfill abasic human right for housing, it also meets social commitment to Band Members with adequate housing. In addition, the construction and renovation ofhousing is aleading factor in the Band's economic growth.

The James Smith, Peter Chapman, Chakastapasin Bands have tried to provide housing to its members in afair and equitable manner as possible. This has been done despite the fact that inadequate government funding has been provided for housing construction. In the future the Bands wish to continue the DE politicization of decisions, which must be made with regard to housing.

This policy manual and the development ofaHousing Authority for the Bands will ensure that needs of the Band Members are met to the best of the Band's ability. It will also ensure that housing allocations are made without reference to family influence or political decision-making.

Housing is aTreaty Right. The James Smith Cree Nation, Peter Chapman Cree Nation, Chakastapasin Cree Nation believe that all housing units are held collectively for the benefit of all Band Members. Therefore, housing units are NOT owned by the individual band members and cannot be sold..
Download (Print off and submit):