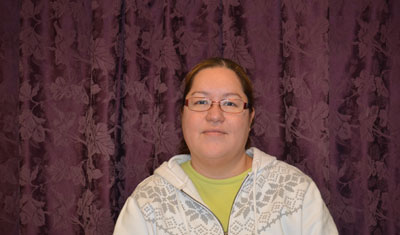 JSCN Justice Worker, Tammy Sanderson.

Phone: (306)-864-3636
Fax: (306)-864-3336
Address: P.O. Box 1059 Melfort SK. S0E-1A0

Email: sandersontly@hotmail.com
Brief Overview:
The Prince Albert Grand Council Justice Department Rural Alternative Measures Program is a community based program that diverts offenders away from the formal justice system. The program receives referrals pre-charge (from police, community members) and post-charge (Provincial/Federal prosecution office, RCMP). The Alternative Measures Program is run by the Justice Worker for each rural and urban community.
Objectives:

Keeping peace in the community
Help identify where and to whom the Alternative Measures Program will help to benefit as opposed to court sentencing
Promote mediation as a positive alternative
Assist members within the program with understanding and abiding of court orders and procedures
Maintain order and harmony within the community
Make members aware of other programs available to coincide with mediation such as Counseling
Implement the use of positive areas and people in the community such as working with elders and/or involvement in community gatherings such as cultural days
Assist members with finding relevant information concerning the law and their rights but not to cross the boundaries of giving legal advice or representation.
The Alternative Measures Program (AMP) is part of bringing Justice and Peace into our community. AMP is an alternative to the western judicial system. The program helps assist members, mainly youth from the community that have broken or been involved in incidents concerning the law, in most cases it gives the victim a chance to have a say in the outcome of the situation during mediation. AMP is also an effective way to help the individual from obtaining a criminal record upon successful completion. The Justice worker will implement the alternative measures program in all cases referred to by the courts.
AMP offers:

Victim/Offender Mediation
Family Group Conferencing
School Mediation
Community Justice Forums
Accountability Hearings