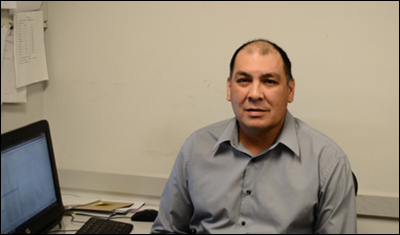 JSCN PSSSP Director, Steven Constant.
JSCN PSSSP:
Phone: (306)-864-3636
Fax: (306)-864-3336
Address: P.O. Box 1059 Melfort SK. S0E-1A0

Email: jsbo19@sasktel.net
Brief Overview:
The Post-Secondary Program supports band membership to continue building their career goals for future success. The community takes pride seeing members succeeding, becoming independent, self-sufficient and reliant on their post-secondary goals and their accomplishments. The community supports this key initiative of education independency and through education individuals and their families have a solid foundation in the society we live in today. All PSSSP Students, young and old are seen as role models for this community. Education is one of the vital keys for First Nation people to compete in the competitive world around us. First Nation people are succeeding, making advances with higher achievement levels with the support of the JSCN PSSSP program.
Objectives:
Education is seen by First Nations as lifelong learning and this program promotes this ideology.
The PSSSP program welcomes all applicants who are band members to help them pursue any career path they find interest in and promoting independence.
Downloads (save forms to fill them in):
A FEW UNIVERSITIES AND POST SECONDARY INSTITUTIONS WHERE OUR BAND MEMBERS ARE ATTENDING: